How to start run, manage and market a lucrative credit repair business
By Tammy Feldman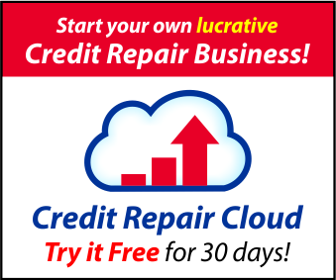 To start a credit repair business is simple and your timing couldn't be  better. A credit repair business has unlimited profit potential and a low startup cost.  It's a business that you can launch for under $100 and it's easy to scale (if you follow the proven recipe for a successful credit repair business). Be your own boss, set your own hours, and work from home with just a computer or ipad, a phone, a nice professional outfit and some business cards.
A credit repair business can be a highly-profitable, recurring-revenue business with very low overhead. This makes it the ideal startup.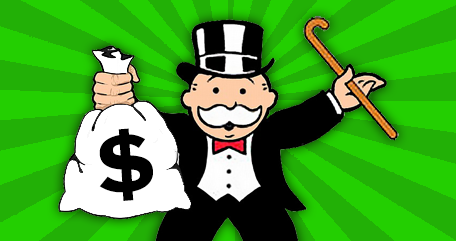 If you are just getting started and want to know how to start a credit repair business, visit the Credit Repair Cloud Blog.  You'll find a wealth of knowledge to get started and to grow your business, free guides and more. Optional tools as you grow are a Credit Repair Business website (for $19) and Credit Repair Training with the Credit Repair 101 Course at The American Credit Repair Academy.  Credit Repair Software is not mandatory to start a credit repair business, but it does save a lot of time. Credit Repair Cloud will import credit reports instantly and automate your processes so you can handle more clients in less time. How much money can I make with a Credit Repair Business? A successful credit repair business can have thousands of clients paying $69-$99 recurring and spend just 5-10 minutes on each client per month. If you can follow the Credit Repair Business Model, you'll be able to grow and scale a lucrative business with a high profit margin.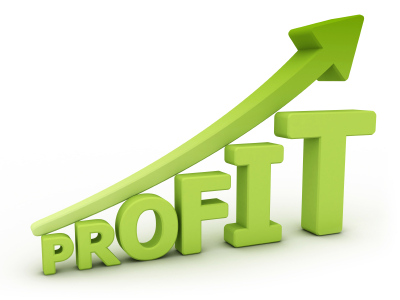 Remember, the goal is to "scale" your business. How do  you do that?  Slowly and methodically, with reasonable pricing, good service and happy clients who keep your service very long time.
Here's an awesome Credit Repair Business Calculator for projections on pricing scenarios and to calculate ROI.  Here's how it breaks down:
The average credit repair company charges clients $59/month. Multiply that by 1000 clients and you've got recurring revenue of $59,000 each month. Scale it from there and you've got an empire. Some software users have as many as 10,000 clients.
Want to know how to build a lucrative credit repair business? Download our free guide: recipe for a lucrative credit repair business
Other local businesses will be eager to send you clients. Why will they do this? Because it makes them a lot of money.  This is how you will scale your business.  Read on…
Great business startup opportunities are about timing. 
As America recovers from recession, most of America now needs your help. As a result of the failed economy, over 80 million Americans now have poor credit. Most don't understand the credit reporting system and will gladly pay good money for someone to help improve their credit. Why shouldn't that be you? Home sales are heating up and there are great deals for home-buyers, but banks have become more strict and you cannot buy a home or refi without great credit.  This also creates an opportunity for the credit repair professional. If you're a Mortgage Broker, Realtor, Auto Dealer, CPA or Bookkeeper, your daily flow of customers will already need this type of assistance.  Increasing your client's credit scores will help them to get their dream car or dream house (and if you're a loan officer, it will increase your loan close rate). Alternatively, if you're an entrepreneur, simply introduce yourself to all your local loan officers, mortgage brokers, auto dealers, CPAs, etc, hand out your cards and recruit them to become your affiliates. They will make money by referring clients to you, and they will make even more money by closing more loans.  Each happy client will bring more referrals, and so the business grows. The basic ingredients are: credit repair software, credit repair training, a business website, a few business cards and a simple business plan. This equals an entire business startup for around $500.  Success will be yours if you follow the time-proven recipe…
The best tools to start a credit repair business
By Tammy Feldman
| | |
| --- | --- |
| |     Try it free for 30 days at www.creditrepaircloud.com. You cannot start a credit repair business without software. Software saves time, which makes it possible to scale your business. We recommend Credit Repair Cloud: The World's first Cloud-Based Credit Repair Software CRM. Credit Repair Cloud will Import Credit Reports and Scores in seconds saving your hours of typing.  It also includes built-in private label credit repair client portal and access for your team, your clients, affiliates and leads. It's everything you need to manage credit repair business and handle credit disputes faster than any other method. Because it's cloud-based, all users have instant access from any computer, tablet or smart phone.  Try it free for 30 days at www.creditrepaircloud.com. |
| | |
| --- | --- |
| | We recommend Credit Repair Training and certification at American Credit Repair Academy. Get a free mini training session with any purchase of Credit-Aid Pro Software or Credit Repair Cloud. |
| | |
| --- | --- |
| |       Get an Get an instant website with a professional credit repair business website template at MyCreditRepairSite.com. |
| | |
| --- | --- |
| | You cannot use PayPal to take payments for your credit repair business.  PayPal will ban you.  If you want to accept credit card for Credit Repair Services, you must have a merchant account for credit repair business. |

A credit repair business
Is a recession-proof
Excels during tough economic times
Is easy to run from your home
Can make you money immediately
Is easy to start with very little investment
Will bring in $700-$3500 per client (or more)
Pays for itself after just a few clients
Is a great supplement to your existing business and does a service for the community.
Credit repair as a business brings in new streams of revenue and passive income.

Mortgage brokers, loan officers, real estate agents and auto dealers use credit repair to generate new leads and close more loans. Many entrepreneurs use credit repair as an affordable home business that can earn them an additional $5000- $10,000 a month and more.
Learning the basics of credit repair enables you to start a new business immediately.
It's something you can easily do in your home or office, because all you need is a computer, a mouse and a printer.
There has never been a better time in history to learn about credit repair.
Helping others repair their credit history and have a fresh new head start on life is extremely rewarding. While it's true that consumers can do this very same work themselves, most do not want to deal with the aggravation of talking to credit bureaus to correct mistakes, handle disputes or negotiate with creditors. This is where you come in to handle all that for them.

Here are the steps to get started.
1. GET A COPY OF YOUR OWN CREDIT REPORT TO STUDY.
You are entitled to one free copy a year, and there are three major credit bureaus to see reports from: Equifax, Experian and Trans-Union.
2. LEARN AS MUCH AS YOU CAN ABOUT THE CREDIT REPORTING SYSTEM.
We offer a copy of the Fair Credit Reporting Act right on our site. We also offer a free ebook with credit repair tips with every purchase of our credit-aid software. You can also download guides at the FTC web site:
3. UNDERSTAND YOUR ROLE IN THE PROCESS
Once you obtain your clients credit reports, you can then work with that client to correct any mistakes, acting as the intermediary between them and the credit bureau or creditor.
4. UNDERSTAND WHAT YOU ARE SELLING AND TAKE CARE IN WHAT YOU PROMISE
A credit repair company cannot "erase" negative items that are accurate and have been present on a credit report for less than seven years. However, many accurate but negative items can be removed with a bit of finesse if you learn the right negotiating tactics and approach the creditors and collection agencies in the proper manner. Here's the good news: 79% of all credit reports contain errors. This means that MOST credit reports contain errors. Those errors come off very easily with a few clicks of your mouse. Simply removing errors will improve a score almost immediately. Once you've accomplished that, you can further enhance a credit report by negotiating the remaining negative items.
5. WORK SMART AND MINIMIZE YOUR TIME SPENT WORKING
The most common mistake more entrepreneurs make is in managing their time poorly. Time spent creating dispute letters and handling paperwork can eat up hundreds of hours and drop your hourly earnings very low. This is where software comes in handy. It can help you to work "smart" by saving you hundreds of hours by automating the process and giving you more off-time to enjoy your success.
6. HOW TO PROMOTE AND MARKET A CREDIT REPAIR BUSINESS
Now that you have everything in place, it's time to start promoting and marketing your credit consulting business. You might call local credit repair businesses to get an idea of the services they offer and the types of fees associated with these services. In our own PRO software we give a breakdown of suggested fees. Some credit repair specialists don't charge fees at all. For mortgage brokers and auto dealers the reward can be greater in generating leads and closing more loans. Go through all the information you can find, decide on your fees and services, and get ready to advertise. It's easy to create credit repair business flyers and business cards, either professionally or on your home computer. On the flyers, give a brief description about your services and contact information. Remember. Less is more. Post these flyers everywhere you can. You may also want to place small ads for your services in local newspapers, church newsletters, periodicals and with local merchants who deal with financing: mortgage brokers, real estate agents, auto dealers, etc. Offer friends and family your credit repair counseling services for free, and then ask them for a letter of recommendation. This will quickly help to build your client base. Word of mouth is the very best kind of advertising. You may want to consider giving credit repair and debt seminars and classes to help people to help themselves before they are too far in debt. Perhaps you might want to give talks at high schools and colleges about ways to stay out of debt. The students will go home with the information you have given them, and your business card or brochure, and tell their parents, who could end up as your next clients.
7. START SMALL AND WORK OUT KINKS BEFORE EXPANDING TOO QUICKLY
As a credit consultant, you should start to build your business locally before expanding too fast or going to the internet. If you build your credibility early, when you branch out, you will have experience and a history of customer satisfaction to back you up. Stay honest with your clients. You are providing them with a very important service. They must trust you and your business. Credit repair can be confusing to many. Reassure and give them the information they want. This will enhance your credibility and increase your credit repair business well into the future.
8. CREDIT REPAIR SOFTWARE
Starting a credit repair business can be made much simpler with the help of Professional Credit Repair Software. Credit-Aid™ PRO stores your client information to merge into its database of letters, saving you many long hours of letter writing. For more information about credit repair software visit www.credit-aid.com. If you are looking to start a credit repair business, here are some ideas from folks having success with our software. Credit-Repair Business methods for revenue and here is our recommended software for starting a credit repair business

Additional resources:
Credit Repair Cloud (professional software for a credit repair business) American Credit Repair Academy (Advanced Credit Repair Training) MyCreditRepairSite (get an instant website for your credit repair business ) Free Credit Repair Business Startup and Marketing Guide The-credit-repair-blog.com/